Open Air Burning
*NEW* Burning Permits On-Line *NEW*
Effective February 26, 2013, Chilliwack will be the first community in BC offering burning permits online. Only properties zoned for burning will be issued permits. Your address will automatically determine if you are eligible for a permit in your area.
Acquiring the burning permit online will save residents time as they won't have to leave the comfort of their home to visit City Hall for their permit.
The spring burning season is March 1 - April 30, 2013. Please visit www.mychilliwack.com to obtain your burning permit. Permits can also still be purchased by visiting the Bylaw Department at City Hall.
If you need additional information, please email info@chilliwack.com or call the Bylaw Department at 604.793.2908 or the Fire Department at 604.792.8713.
New Open Air Burning Bylaw
Effective March 3, 2008 a new outdoor burning bylaw was approved by City Council. Some of the major changes from the previous bylaw are:
Land clearing burning has been eliminated.
Open air burning is reduced to 2 separate seasons per year

March & April
October & November

Burning is only permitted when the Environment Canada ventilation index is good or fair. For the current venting index, contact the Bylaw Department at 604-793-2908.
Burning restrictions do not apply to gas fueled appliances such as BBQ's or outdoor heaters.
Burning is only permitted between the hours of 7:00am and 10:00pm.
An adult must be present at all times during the burn.
Bylaw violations will result in fines ranging from $250 - $1000 per offence.
Additional information and requirements are available from the City of Chilliwack Bylaw Dept at 604.793.2908 or the Fire Dept at 604.792.8713. You can also review bylaw "Open Air Burning Regulation Bylaw No. 3511" in the bylaw section of the website.
The Ministry of Forests and Range and BC Parks also provide information related open air burning on provincial land:
City of Chilliwack - Open Air Burning
Issued: Tuesday Apr 15, 2014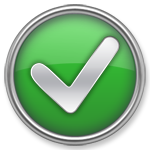 Burning is permitted today.

The current venting index is "GOOD".

Permits are $25 per burning season.

Chilliwack Weather Forecast from Environment Canada
Issued Tuesday April 15, 2014 at 16:00 PDT
Tuesday night
Wednesday
Wednesday night
Thursday
Friday
Saturday
Sunday
Monday
11
11
12
14
15
15
7
8
7
6
8
7
70%
60%